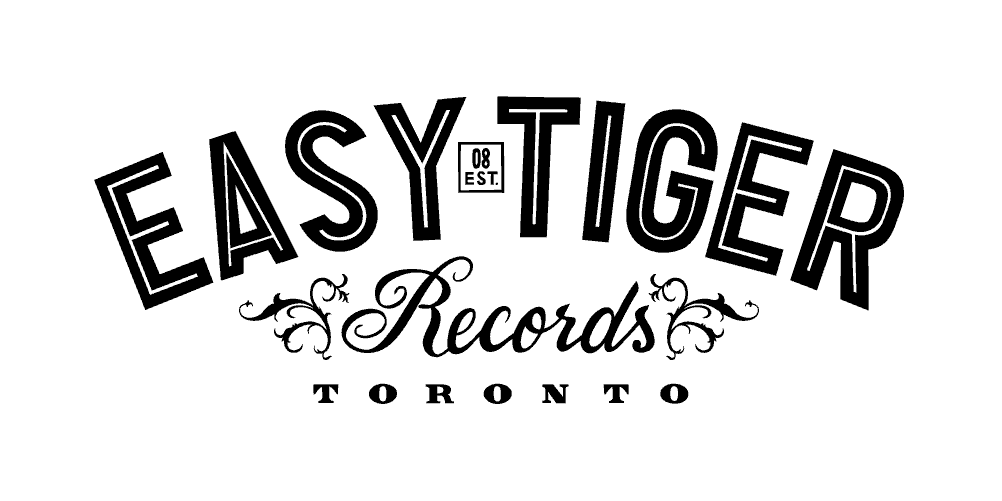 Easy Tiger Records is an indie record label representing Canadian untapped talent, based in Toronto, Canada.
Develop a Brand Identity, which would showcase a young energetic record label that is in with the current scene, and align with the same aspects of their original logo. 
The logo was created by completely hand drawing it and transferring it to the computer.  Inspired by neon signage, the upper text gained an empty channel to lighten its overall weight.  The mid text gains the most value from the hand drawn feel now looking grounded in the center.  An established date was added to break up the negative space, along with the word Toronto to stamp it's mark within the city's history.  Finally the filigree was reworked to look much more alive and play upon the many stroke weights throughout the design.
The following imagery was created to correspond to a time when an artisan or craftsperson used their manual skills to create the items we use, peppered with pop culture and a punk attitude.